| | | |
| --- | --- | --- |
| | Download Thinblade & Sovereign Stone for Free! | |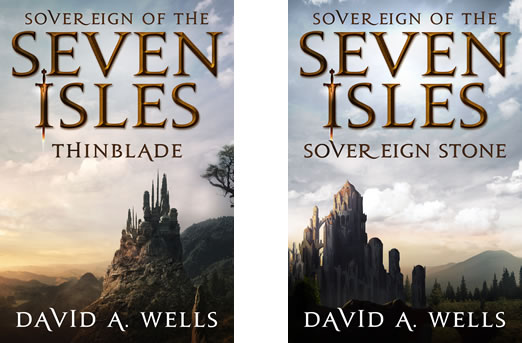 Just Tell Me Where to Send Them.
After gaining entrance to Blackstone Keep and recovering the legendary Thinblade, Alexander must seek out the Sovereign Stone, and quickly.
Contained within the ancient teardrop ruby is the secret of Wizard's Dust, the source of magic and the one thing that will ultimately decide the final battle of the Reishi War. Prince Phane will stop at nothing to lay claim to the Stone and with it the world.
Sovereign Stone is the second book in the epic fantasy series The Sovereign of the Seven Isles--the story of Alexander's struggle to retrieve the Stone from the aether where it's been lost since the Reishi Empire fell two thousand years ago and prevent Phane from learning the most dangerous secret in the Seven Isles.

We value your privacy and would never spam you
Sovereign of the Seven Isles
Wow, just wow.
This was a perfect way to end a perfect series, David A Wells really did an amazing job.
---
Best series of war, magic and mostly love that I've ever read.
---
Finished the series. So sad it ended. Will read the entire series again.
About
David was born in LaGrande, Oregon in 1969 and grew up in Portland. He joined the Army out of high school, then went on to college. After that he worked--mostly warehouse and driving jobs, all requiring long hours.
Having been an avid fan of fantasy and science fiction, he decided to become a creator of worlds, beginning with the Seven Isles--a place of ancient magic and an even more ancient evil.
With the Sovereign of the Seven Isles complete, David began writing the Dragonfall Trilogy, set in earth 2178, seventy-five years after dragonfall.
If you'd like to be notified of upcoming novels, you can sign up for his list here. As a bonus, you'll get the first two books of the Sovereign of the Seven Isles for free when you do.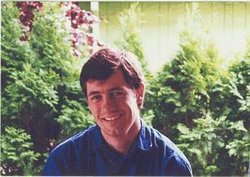 Get Thinblade & Sovereign Stone for Free!